Constructive Principle
LUMICENE is made of two circular rails, up and down,
between which, the curved glass panels are moving, all independent of one another.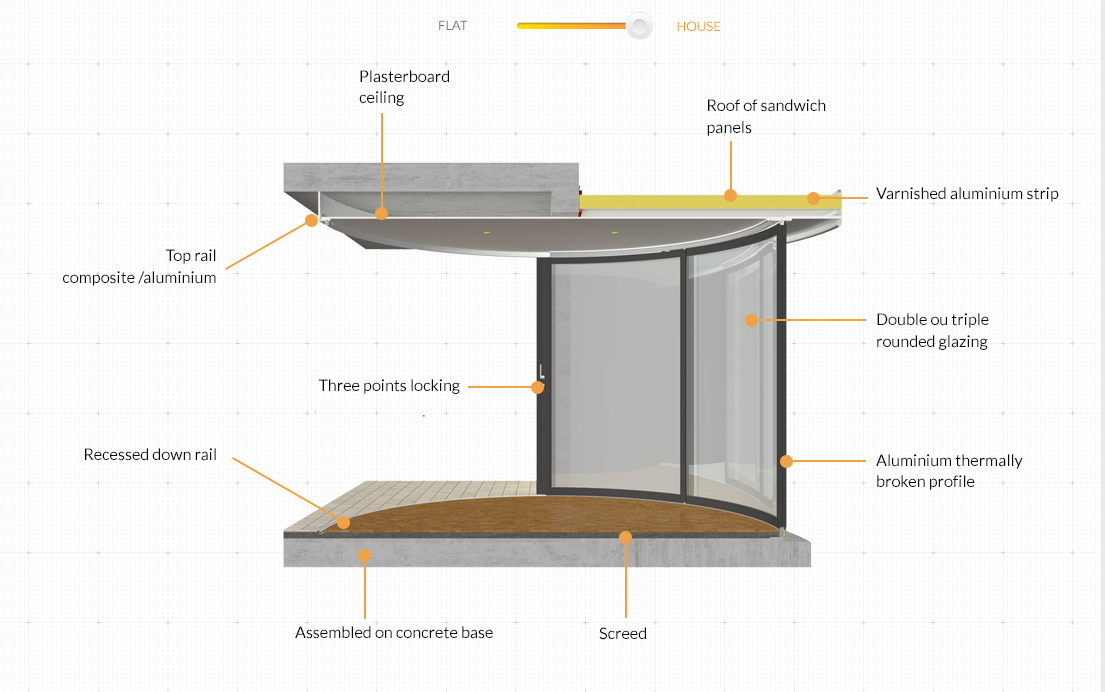 Technical Details

LUMICENE is the result of a partnership with an innovative company and a major manufacturer. The company LUMICENE and Saint-Gobin group, through the subsidiary Sovedys, have been collaborating for a decade.